Shop
Starter Kit for Beginners,
Professional Set for Pros
Before you decide to purchase sets of PLAYMOBIL pro, PLEASE NOTE that the products of PLAYMOBIL pro are for professional use only. The PLAYMOBIL pro case, packaging and parts of the content are not toys and are not suitable for children. With the purchase you have read and understood that PLAYMOBIL pro is not a toy and must not be given to children and that it will only be used for commercial purposes. Thank you.
Up to
12 people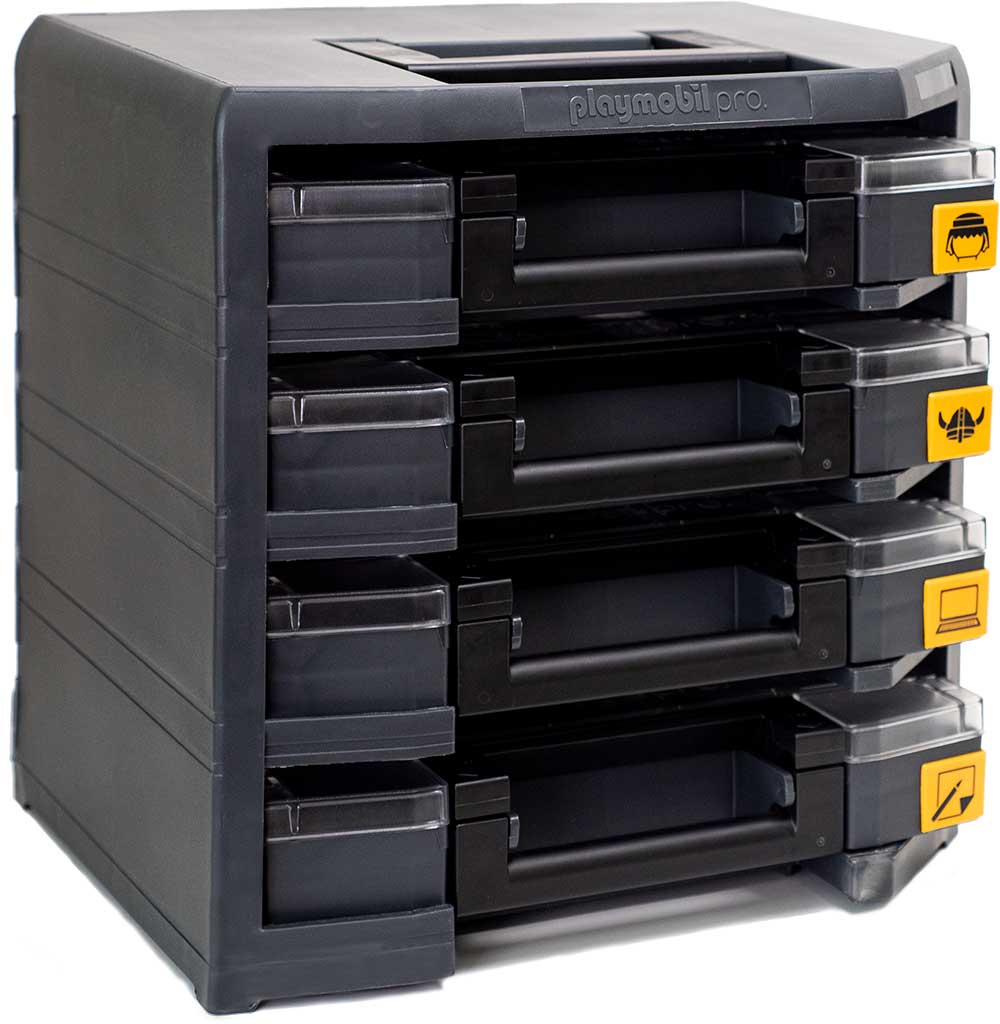 The PLAYMOBIL pro PROFESSIONAL SET contains consiberably more material and, according to our experience, can be used well by a workshop group up to 12 people.
499 € Total net price excluding VAT
Up to
5 people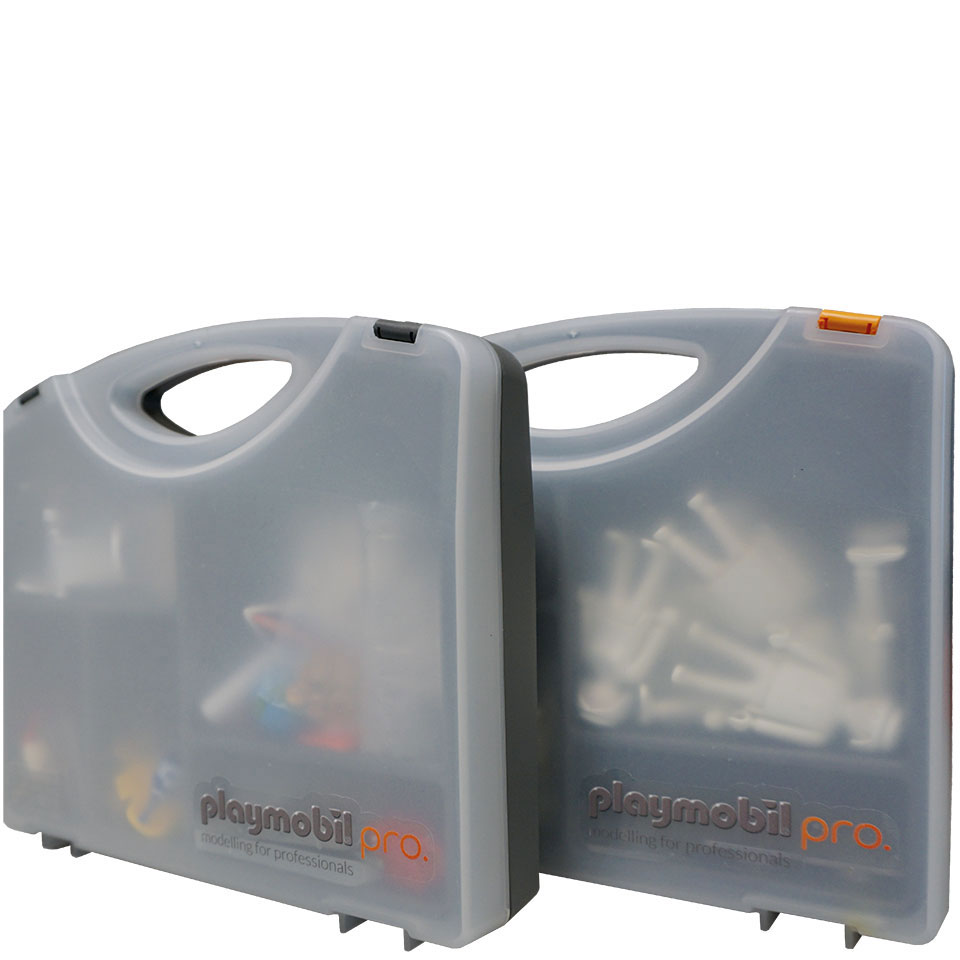 The PLAYMOBIL pro STARTER KIT contains a smaller selection of figures, animals, costumes, accessories and stationary to accomodate up to 5 people.
119 € Total net price excluding VAT
Up to
8 people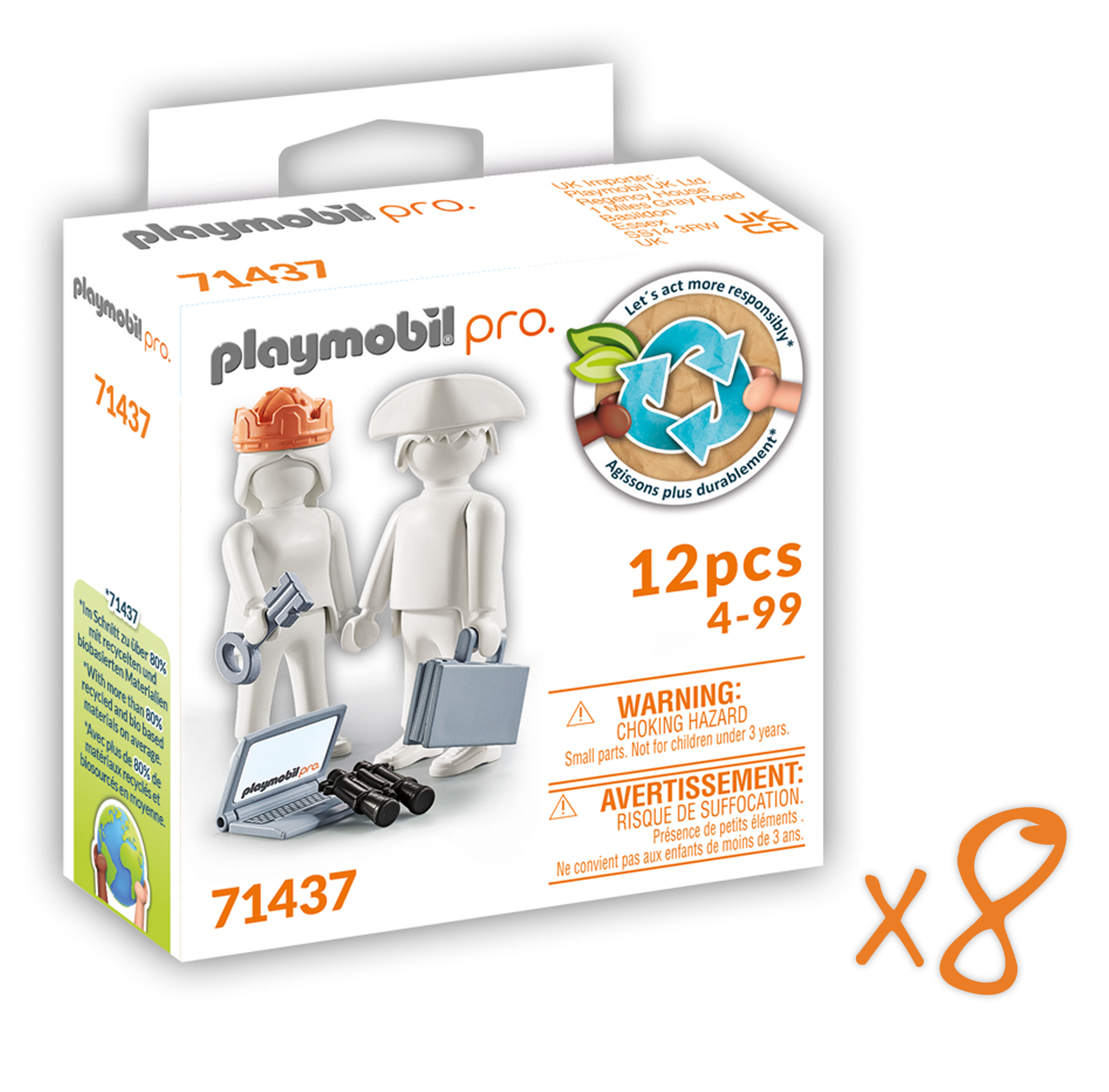 The PLAYMOBIL pro WELCOME SET is the first step into the world of PLAYMOBIL pro. It is the perfect giveaway for the participants of your workshops and is made with more than 80% recycled and bio-based material on average. Available in packing units of 8 pieces each.
67,16 € Total net price excluding VAT
Country
Canada
Czech Republic
Denmark
Hungary
Mexico
Norway
Poland
Sweden
Switzerland
United Kingdom
USA
Price Professional Set
749.00 CAD
12,800.00 CZK
3,730.00 DKK
163,000.00 HUF
13,999.00 MXN
4,900.00 NOK
2,140.00 PLN
5,326.00 SEK
574.00 CHF
449.10 GBP
574.00 USD
Price Starter Kit
–
2,999.00 CZK
889.00 DKK
39,900.00 HUF
3,499.00 MXN
1,200.00 NOK
510.00 PLN
1,250.00 SEK
129.00 CHF
99.00 GBP
–
Be part of our community and contribute to the development process with your ideas and suggestions